Vicinity
Shops and many sights are within minutes.
The world famous Cabot Trail is right on your doorstep, about 2 minutes away.
The picturesque town of Baddeck (approx. 20 minutes away), located directly on Bras d'Or Lake, offers shops, restaurants, a marina and cultural attractions such as the museum of the famous inventor Graham Bell.
There, as well as in Margaree (also about 20 minutes away), there is a well-equipped coop where you can get practically everything for your daily needs.
The beautiful Bras d'Or Lake (approx. 15 minutes away) with its fish life and located in the heart of Cape Breton Island is the largest saltwater lake in the world and was even recently awarded a UNESCO Biosphere.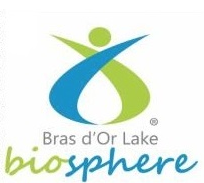 The Atlantic with beaches is about 30 minutes away.
The Highland Village Museum (with historic pioneer buildings) and a very famous pub, both in Iona, are approximately 45 minutes away.
These are just a few things to do from Middle River. Cape Breton Island is manageable and you can easily get to know all the places/sights in a day trip..